Improve the speed of learning by easily creating realistic illustrations and animations of drills and game situations.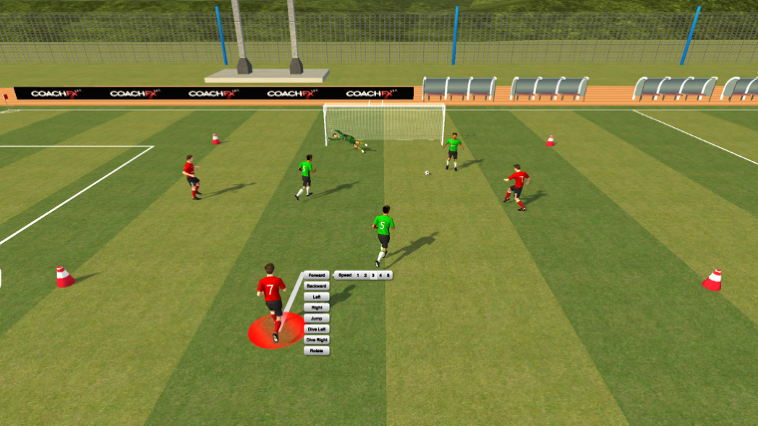 CoachFX 360 comes into its own when it comes to animation and how easy it is to create something realistic to the game.
Players can run forwards, backwards, sideways, they can jump, throw, dive and head.
Passes and shots can travel along the ground and at 4 different heights and speeds with straight movement as well as left and right curve.
CoachFX 360 is a 3D stadium with stands and advertising boards around the perimeter and on the walls of the stand.
All of these boards can be branded specifically for your club or organization and even a sponsor who works with you.  Contact us at sales@coachfx.com for more information.